RIhanna se alatura artistilor confirmati la Sziget Festival 2016 si va urca pe scena principala de pe Insula Libertatii in ziua 0 a festivalului, adica pe 11 august.
Show-ul Rihannei va face parte din turneul mondial ANTI de promovare a celui mai recent album al artistei din Barbados. Acesta a debutat in forta saptamana trecuta si deja avem primele imagini din concertele sale.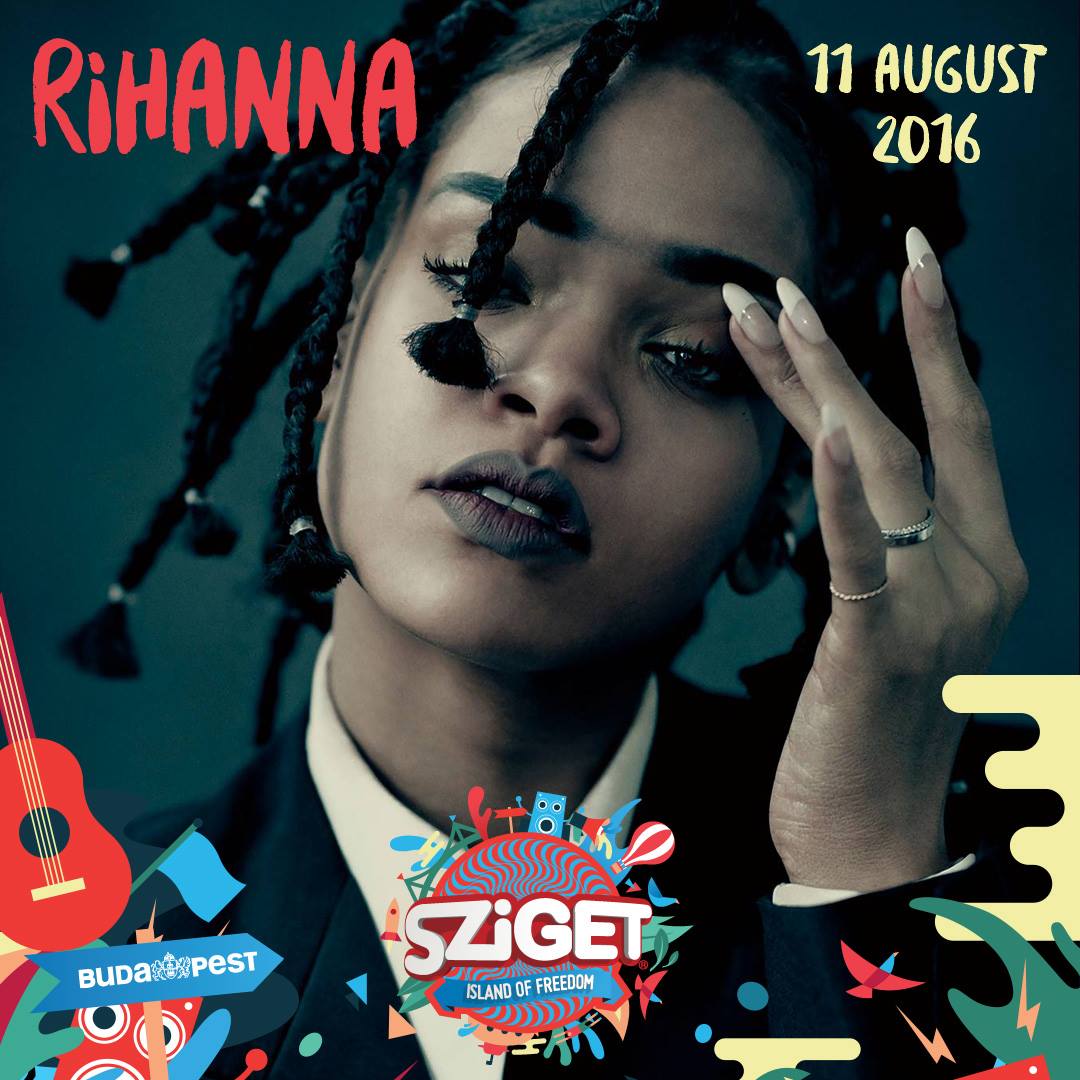 Sziget Festival va avea loc in perioada 10-17 august 2016 pe Insula Obuda din Budapesta. Printre numele confirmate pana acum se numara Muse, Noel Gallagher, Sia, David Guetta, The Last Shadow Puppets, Bring Me The Horizon, Bastille, Years & Years si multi altii.
Pana pe 5 mai 2016 abonamentele pot fi cumparate la pretul promotional de 249 euro (pentru 7 zile) sau 215 euro (pentru 5 zile).